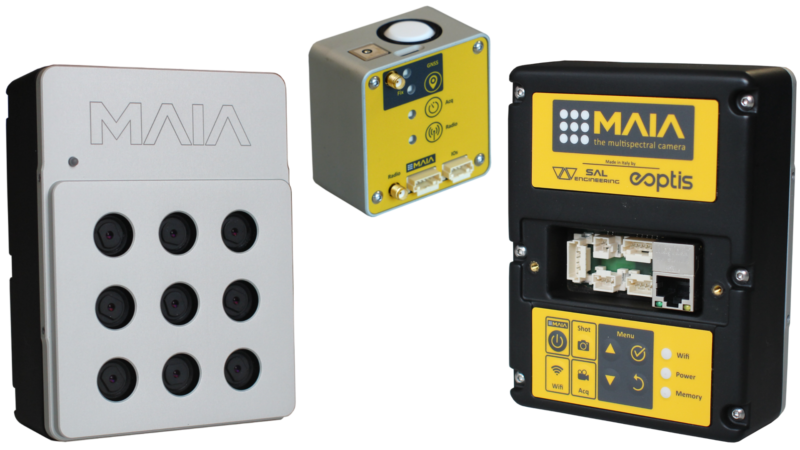 MAIA is the multispectral camera designed to be employed on board UAV systems,
jointly developed and made in Italy by SAL Engineering and EOPTIS.
It's basically the proper instrument for your multispectral survey.


Detect VIS-NIR informations through 9 global shutter sensors with high resolution, top sensitivity and lightweight camera.


Create your dataset of undistorted and corrected images for quick analysis, indexes and photogrammetric processing.


 Make decisions on monitoring wineyards, crops, dumps, coastal envinronments. Limit pollutant diffusion and water consumption.